Document creation with Canva Docs
Let's start by saying there are two ways to create documents in Canva. You can either start with an A4 design (the old way) or go into Canva Docs (the new way). The biggest difference you'll notice right away is that, when you start with an A4 design, you get a blank page. So, in order to put in text or graphic elements, you'll need to add them from the sidebar pictured below.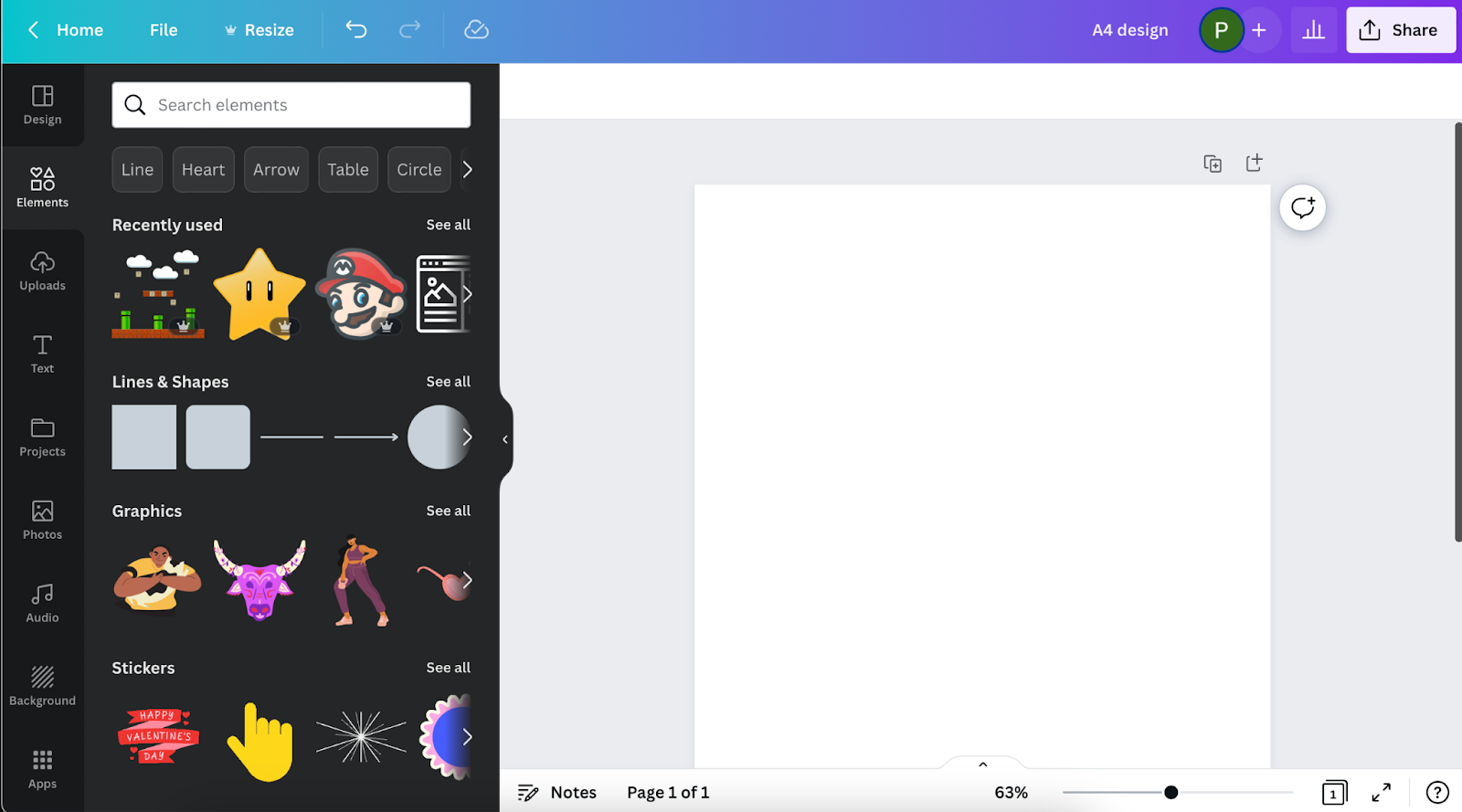 On the other hand, if you decide to go the Canva Docs route, you can start typing right away. You can also add any other element using the quick menu that's accessible through the plus sign.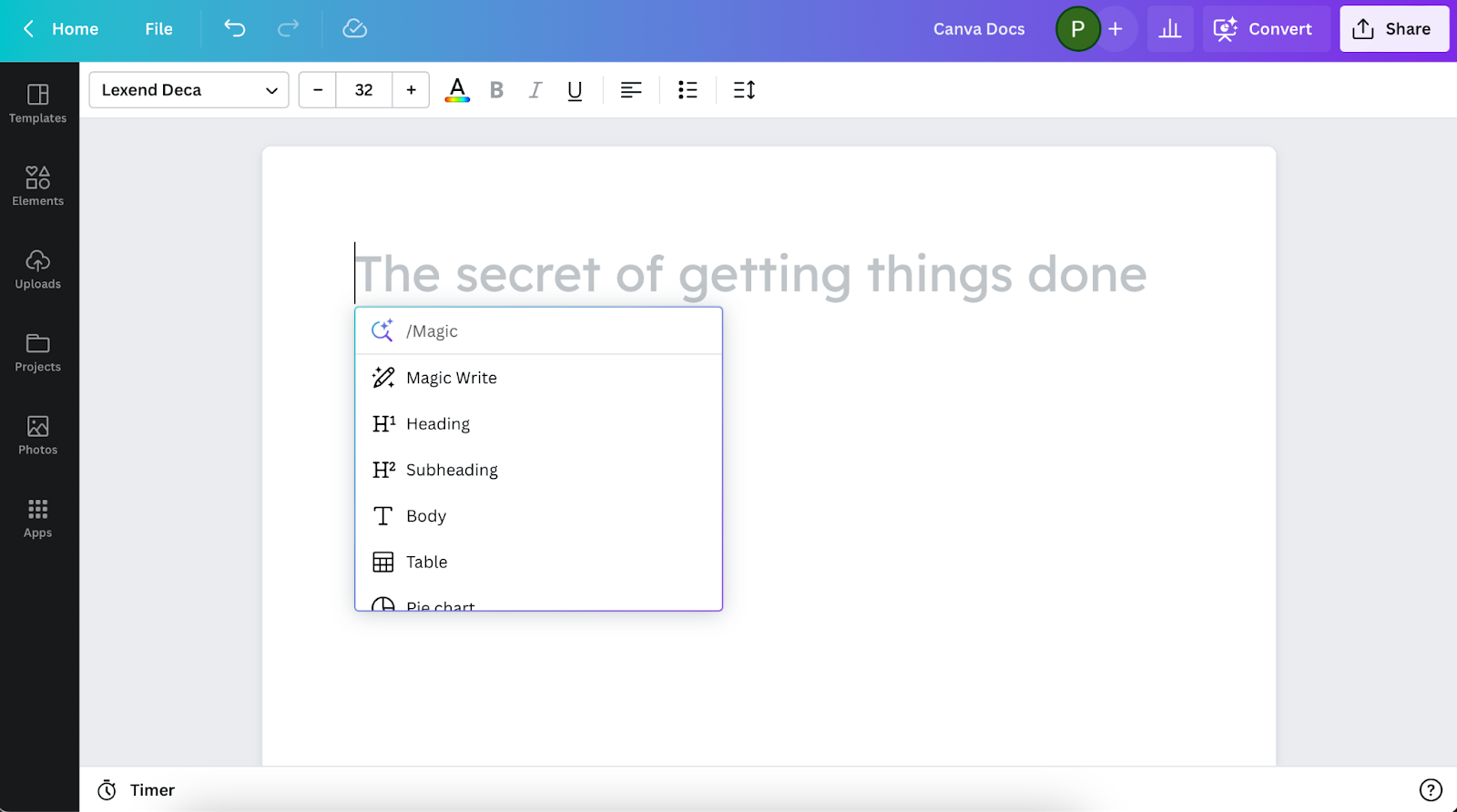 Besides saving you some time with the quick menu, there isn't much difference between creating an A4 design and a Canva Doc. And for those who usually create with Canva, the time saving element is also up for debate. After all, if you know your way around their editor, the new Docs feature won't significantly improve your workflow.