The onboarding process
As soon as we signed up for Qwilr, we saw the first major difference was the way we onboard new users. The first part of their onboarding process was pretty similar to our own. They asked for basic information and what we'd like to do with Qwilr, so we were off to a great start.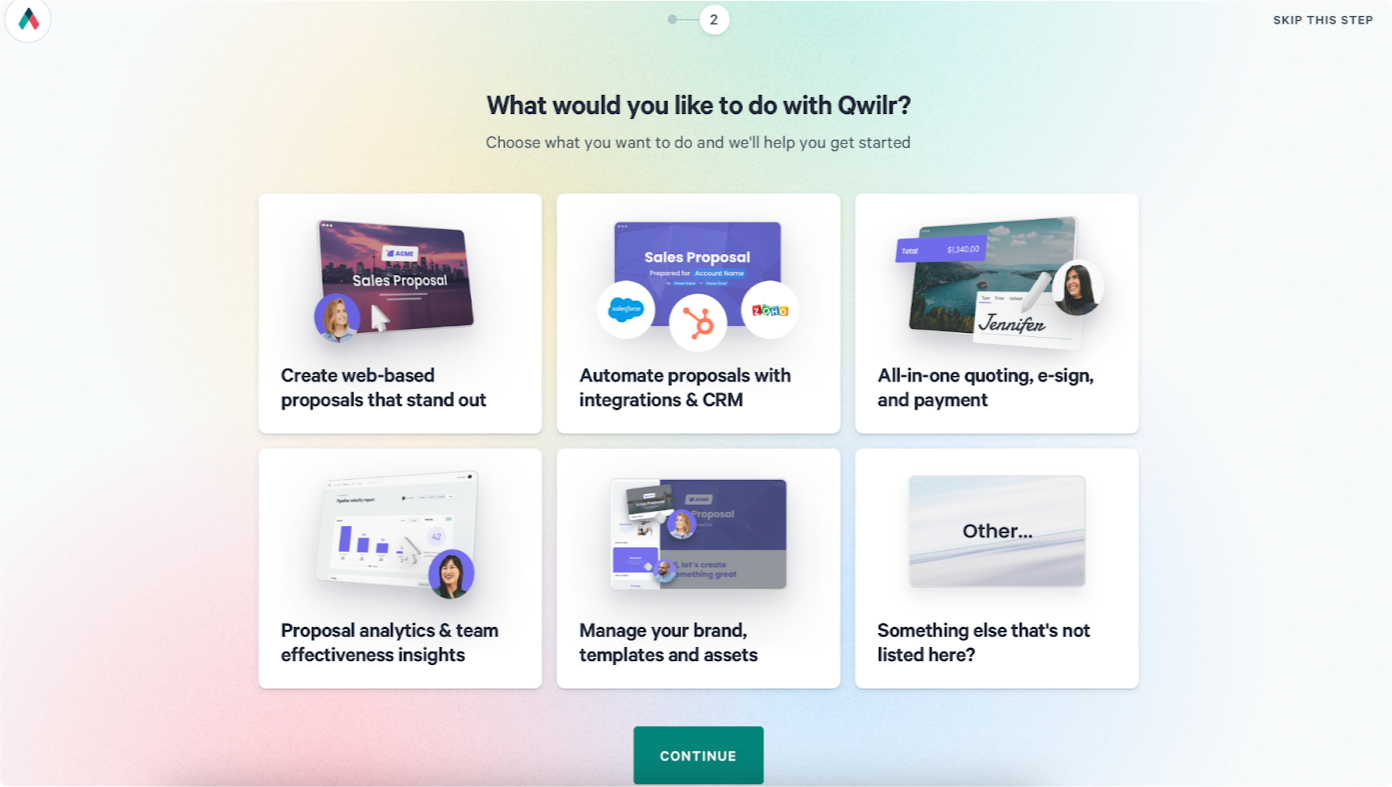 What we didn't expect was being sent straight to the editor and having to create a Qwilr page right after this step. As a matter of fact, we tried accessing the dashboard to set up our branding without creating a page first, but it wasn't possible.
So, we ended up having to create a Qwilr page without a brand set up and then accessed settings later. It wasn't a horrible experience, but it ended up being quite different from our own.
When you sign up for Better Proposals, the onboarding process is made to help you get global settings out of the way first so you don't have to think about it later. We'll also ask you for basic information, but we'll use it to give you some suggested templates to add to your account.
Once you've done that, you can either enter your business website to let the system automatically pull in your logo or upload the logo manually. This is where you'll also be prompted to set up main brand colors and, depending on the size of your company, set user roles. That way, you're all set up before you go into the Editor and start sending documents.