"I was not sure if this would work for us but we now know 100% that our proposal are being received and we can communicate with customers accordingly. This has defiantly helped us increase our conversion percentage...THANKS!"
Susan
"Better Proposals saves us at least 1-2 hours each time when writing proposals. With remote sales people, it's an invaluable tool to maintain the quality of our proposals, monitor our pipeline and we have no doubt won more business because of it"
Mark Brown
"Jigowatt have used Better Proposals for almost a year. We find the flexibility of templates, ease of use and professional image it portrays for us an essential part of our marketing toolkit".
Andy Donovan
"Since using Better Proposals, it's integrated with our process seamlessly. It helps us minimise the menial tasks and completely automate our sales process which means I've got more time to do the things important to me"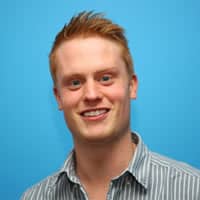 Jack Manley
"Better Proposals has helped me improve the number of people who go ahead from the proposals I send. They look more impressive, it's a great conversation point and it saves me absolutely hours."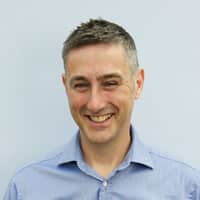 Tim Coe
"As a video company, sending PDF proposals doesn't work because videos don't play in them. Better Proposals allows me to embed everything from my pricing, YouTube videos, pictures and more into my proposals. My conversion rate has more than doubled!"
Rob Hempenstall
"Better Proposals allows my staff and I to keep in touch with prospects and clients that would otherwise have slipped into thin air. The value of simply following up effectively has paid for the system already. That's not to mention how much nicer our proposals look and the time saved."
Tom Aitken
"My proposals look beautiful and blow my competition out the water. I win so many more jobs than I used to. Amazing!"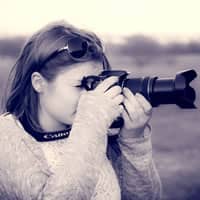 Amanda Lucas
"Better Proposals is a fantastic service and offers great support. I can now send professional, engaging and business winning proposals in no time. Its great to be able to track what is happening with your proposal. No more guessing. Its a lifesaver! Thanks guys and girls"
Brian Kelly
"After looking around at different proposal template solutions I decided to go with Better Proposals as their templates not only resonated with me and my clients, right out of the box they worked. There was little or no tweaking. I tried the free trial and instantly fell in love with it. Now I have signed up for the paid version I couldn't be happier, and neither could my clients as I won a new client using Better Proposals in the first week. If your looking for something that's simple to use but highly effective sign up and join us making Better Proposals."
Keith McMean
"The reaction from our customers has been very positive, many even asking where they can buy it. It saves us time and being a digital company allows us to present our products in a colourful, professional way. The ability to customise pages and integrate any media is truly putting us at the forefront of our game."
Neil Longuet-Higgins
"Better Proposals has revolutionised the way we send proposals to our clients. It's so easy to see exactly what's going on with any deal at a second's notice."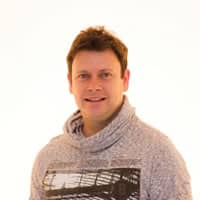 Matt Hunt
"Better Proposals allows us more time to focus on the core activities of our business. The on-going support and service has been exemplary. If you are a company looking to improve your workflow, processes and efficiency I would sign up."
Robert Baggs
"Our business is built around this product. Everything we do from keeping in touch, to sending quotes to raising invoices is done through Better Proposals"
Joakim Roth
"Feedback from the staff has been incredible. Clients love the way we send documentation now through Better Proposals. It really makes us stand out."
Claire Tyne
"We save hours each week when writing proposals to our clients. Great service and excellent attention to detail."
Samantha Leigh-Harper
"Have to say the feedback we have had from potential clients on the the look and feel of our proposals has been amazing ;) Easy to use, great support and professional looking! What more could you ask for?"
Rob Johnson
"We love using Better Proposals. Our proposals are even more professional looking and we love being able to brand them in multiple ways. Better Proposals look great on all devices and most importantly, they are extremely user friendly. Even our less tech-savvy clientele can sign these proposals. Our conversion rate so far this year is close to 100%! We highly recommend!"
Simone Leo
"Better Proposals helps me create professional looking proposals when otherwise, I would have been stuck using Microsoft Word. Support is mega fast and saves me so much time!"
Jane Cotillard
"I think the best feature is the notification email that you get sent, when the client has opened the proposal. I also love the feedback I get from the clients, asking me how I designed such an amazing proposal."
Cheryl Laidlaw
"Client feedback from our proposals has been incredible. The tracking enables us follow up at the right time helping us win more business."
Simon Banks
"I find preparing proposals really easy to do now. When sending them, it appears far more credible which improves our perception as a business"
James Coakes
"Better Proposals literally saved my life. I send all my booking contracts through the system and embed videos of my performances and have my contracts signed in minutes instead of weeks."
Justin Hayward
"Using Better Proposals we've won far more business than we would have otherwise. Being able to see when, what and how long someone's read our proposals for is vital. I can now follow up at the perfect time and win the business. Genius!"
Bradley Jones
"Being able to run my business from my entire phone has given me a new perspective on how I run my business. I now have the visibility to see my sales statistics and how much my staff are achieving."
Ben Stringer