Choosing proposal software is difficult. There are quite a few options, some considerably better than others. So in our completely biased opinion, where does PandaDoc stack up?
PandaDoc are an interesting company. They're not really a proposal company - they're more a document signing service like Docusign or Signable.
Who is PandaDoc for?
At the core of it, PandaDoc is great for corporates. Lots of different options with signature rules, permissions and user roles. All things that companies with 100+ salespeople need. They're great for that. If that's you and we were speaking in person, I'd tell you that we're not the company for you and PandaDoc is the way forward.
In Better Proposals, you have simple user permissions like who can do what and who has admin rights. We don't get too cute here because 90% of our customers are businesses with 10 staff or less. We're designed for small businesses and freelancers and we're happy that way.
Who are you trying to impress?
When you're sending a proposal, who are you trying to impress? Your potential customer I should hope. The main fallback with PandaDoc is the fact that their document builder / proposal designer doesn't actually allow you to create anything that looks very visually impressive. It's a document signing service for big corporations. Fancy design isn't something that is typically required.
The main issue with PandaDoc
Of course, design is subjective but from a visual perspective, which do you think is going to do you more good when sending to your client?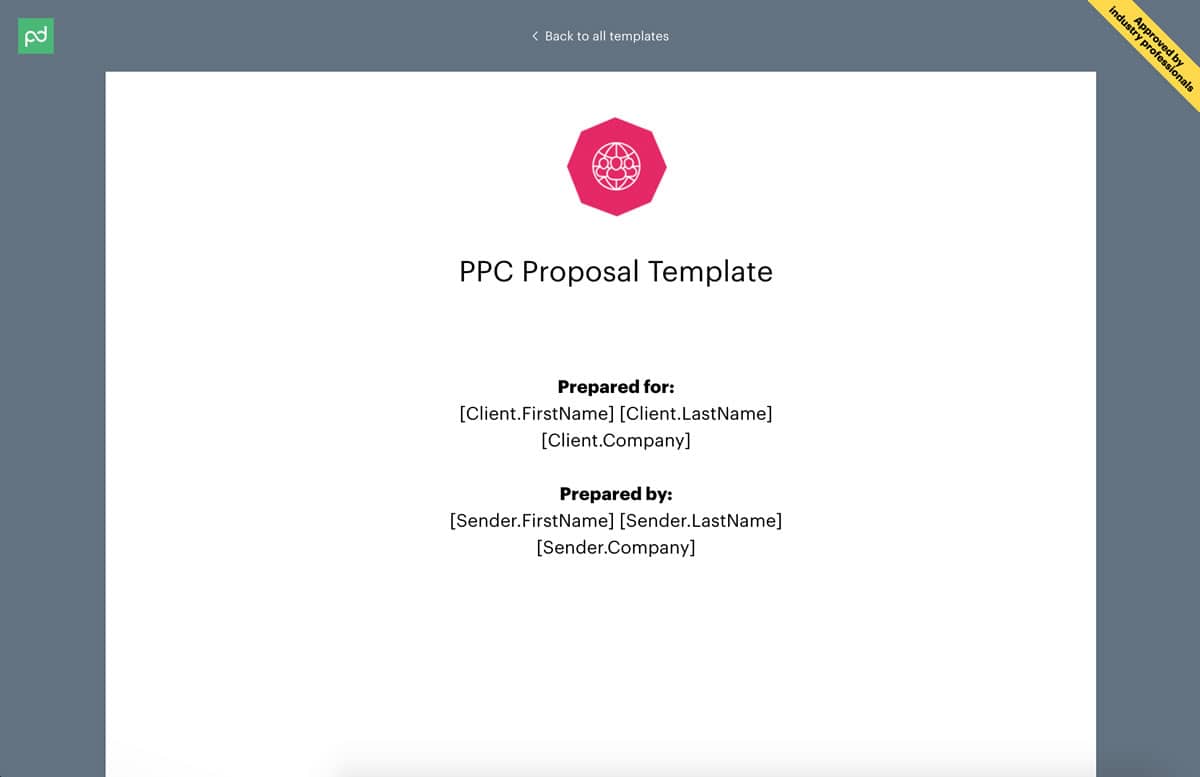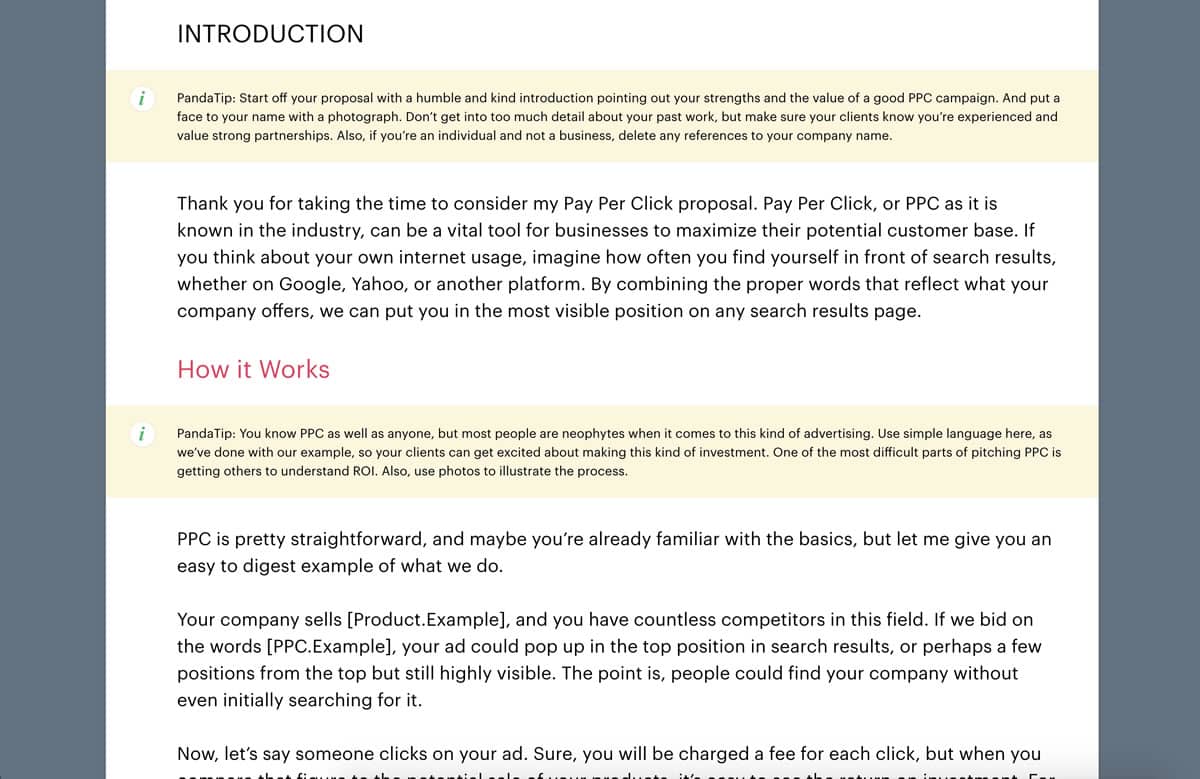 ...or Better Proposals
When sending a proposal to a potential client, you want to build trust and the quickest way to do that (all things being equal) is by sending through an amazing looking proposal. If you send something that looks like a legal document with an attempt to win the business, it's always going to be an uphill struggle.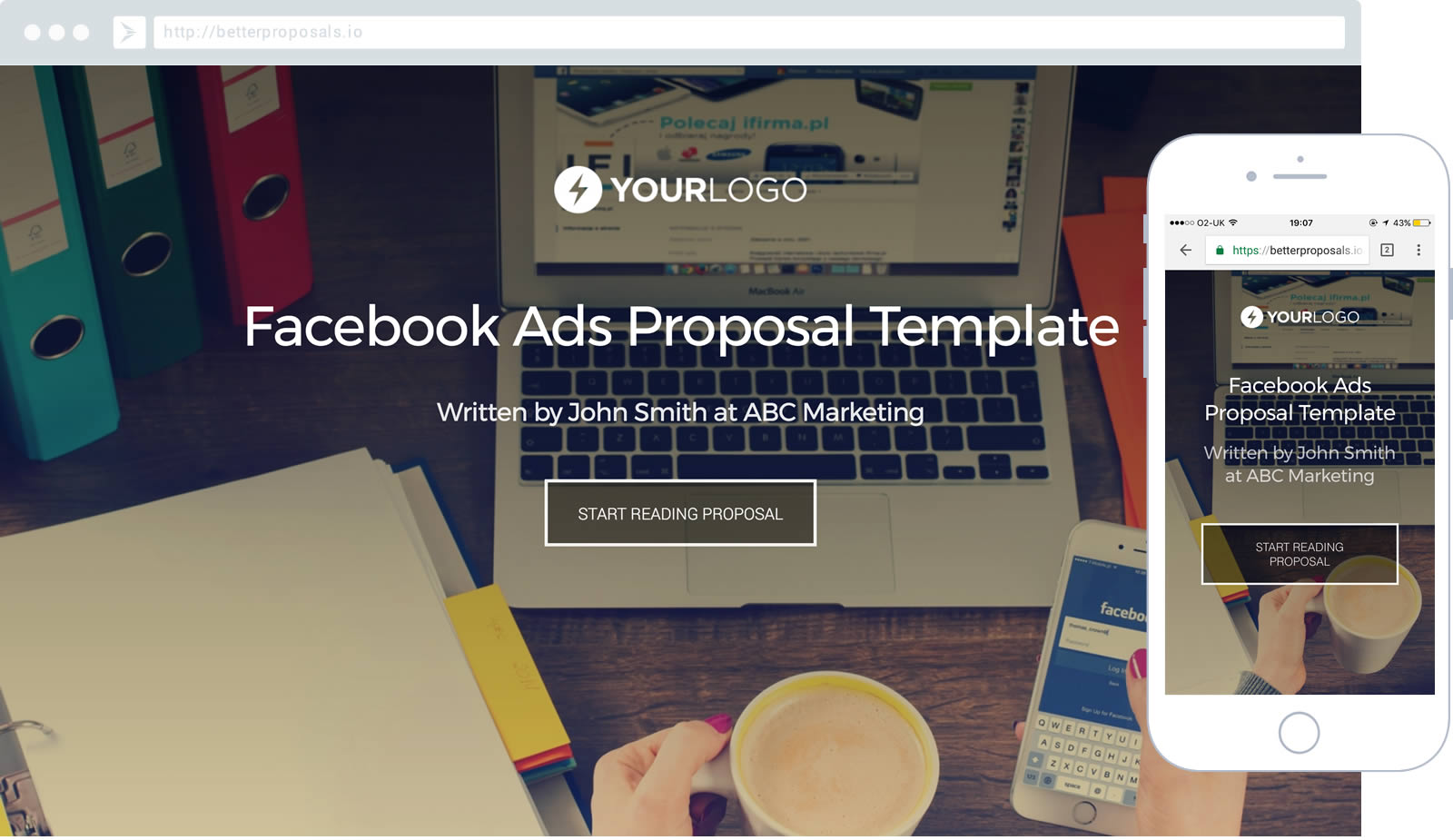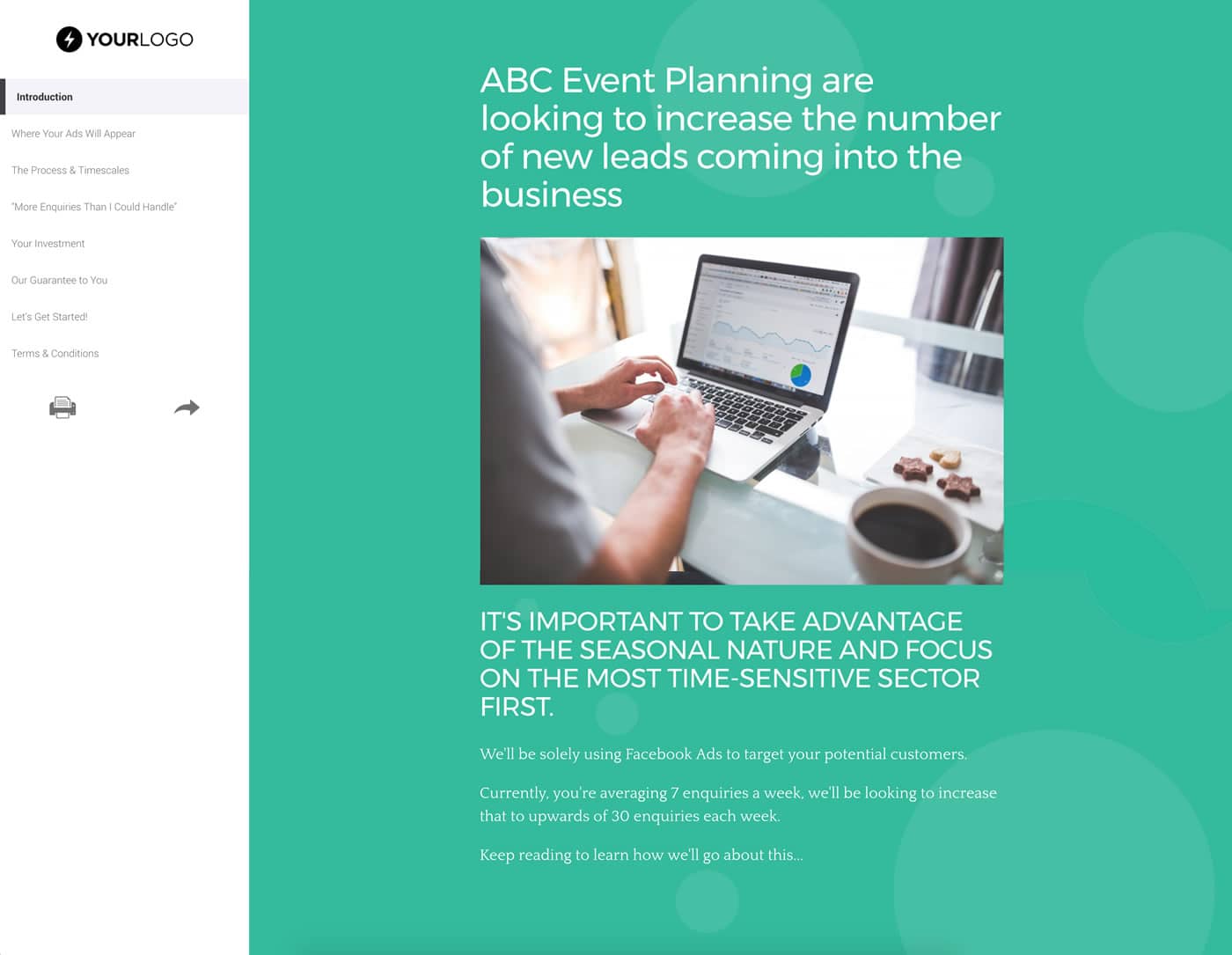 Speed of sending
There's always going to be a compromise. If you had unlimited time, you could make something look good in PandaDoc but what you really want are fast, efficient, quality proposals sent in minutes. That's exactly what Better Proposals will give you.
You set all your branding up in one place and simply alter the content for your client each time. We have an unofficial tagline here which is 'Just Write'. That's all you'll need to do - just focus on your client and their problems and explaining how you'll solve them. Let us worry about the rest.
Price
PandaDoc is not aimed at the freelancer / small business. That is evident and they brutally punish you in their pricing. They limit you to 5 templates and having over 70% of their features not available until you pay $39/month/user. If you want their mid-range plan with 5 users, it's going to cost you $195/month compared to $49 with Better Proposals.
Try Better Proposals for 14-Days Free
You can use Better Proposals for 14 days with no restrictions and full support from our amazing team of proposal writing geniuses. If you're looking for a corporate solution, we can help but truthfully, we'll probably fall down in a few areas. If you're a small team and want to send amazing looking proposals then we're likely to be a better fit.
Give us a spin.