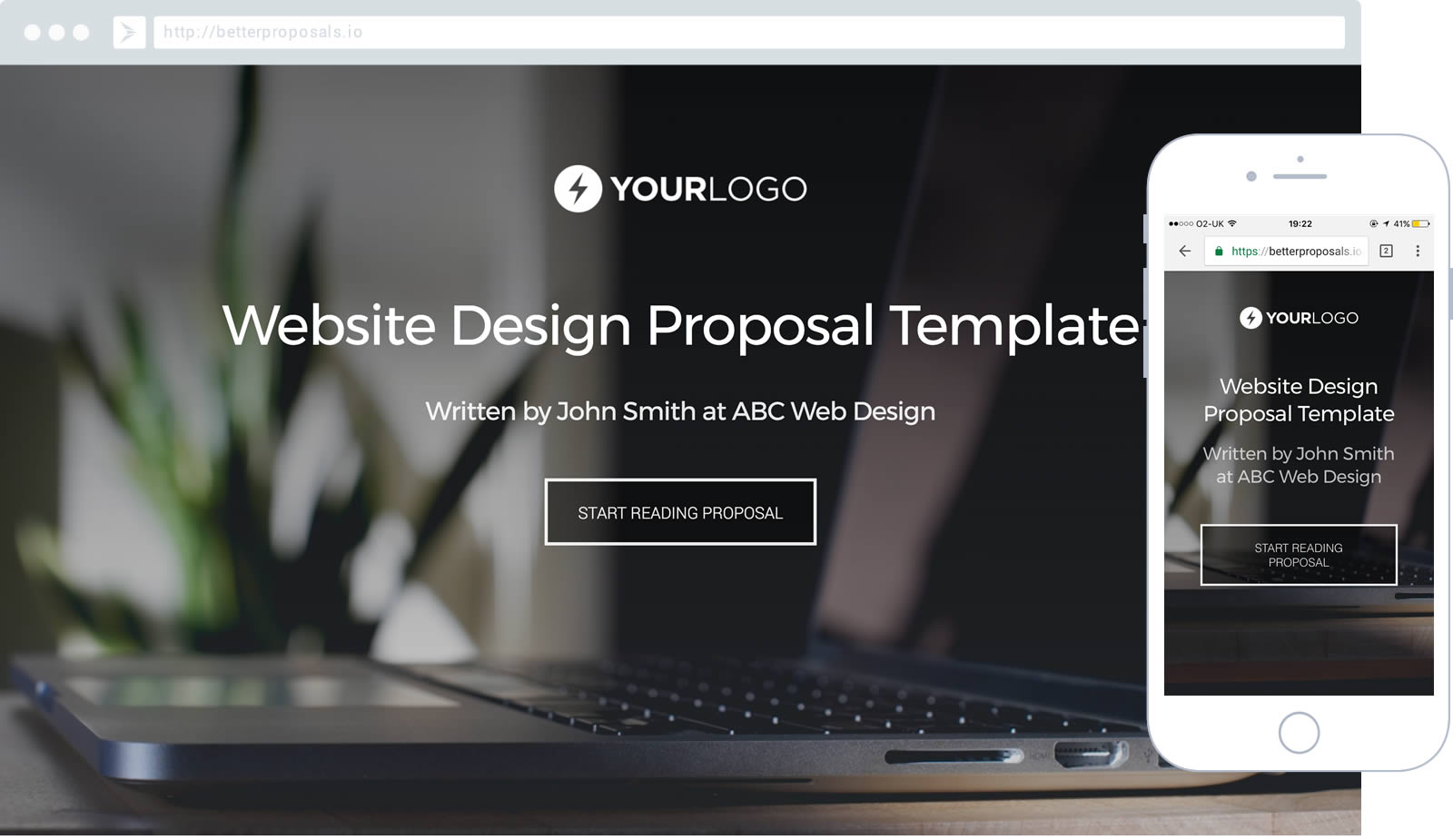 This website design proposal template has won over $120,000,000 in the last 18 months alone. That's not by accident. This is based on a proven, and little known proposal structure that has taken 16 years to refine.
Part of that structure is sticking to all 4 of these major elements.
Impressing them visually the second they open it.
Making them aware you understand their situation on a deep level, quickly.
Sending it as fast as humanly possible. Ideally within 24h.
Make it easy for them to say yes.
Why is this proposal template any different?
You want the words. A proposal template structure is lovely but it's the "what do I say" and "how do I write that bit" that you want the answer to, right? That is exactly what we have here. We have the cover, the structure of course but we've also got wording from a real proposal that has won real business. You can then change it to suit.
We have our 4 elements, here's why they are vital.
1. How will you impress them with this template?
You impress people when they see you've done something traditional but in a new and brilliant way. We're not going to give you a Word doc to edit here. You're going to create your proposal in a new, yet familiar way with our state-of-the-art editor and you're going to blow your competition out the water.
When you send this proposal you'll send it via our system (from you of course) but it'll arrive in a beautifully crafted, world-class proposal viewer.
It's all about attention. When you send your proposal like this, there's going to be a natural tendency for your potential client to explore it. While they're doing that, they're learning and reading about your offer, your company and you. Meanwhile, your competition are sending lengthy, boring PDFs which they'll just scroll through just to get to the price.
You're better than that.
2. Understanding
One of the biggest reasons small businesses don't get work is because they understand what the client wants but they don't convey that they understand it. There's a subtle difference but it's so important. You must show your potential client very quickly that you understand their position, where they're coming from, what they want to achieve, what their issues are and finally how you're going to solve them.
This is the problem. Most people just skip to explaining how they'll solve the issue without reiterating the reason for the purchase. There's a reason most don't do it - it's hard. This template doesn't just tell you to write a section like that - it shows you an example of one for website design. Just change the scenario and you're all set.
3. Sending it quickly
This is the biggest killer of any deal. Understand this truth - the moment they say "Great, I look forward to receiving the proposal", that is THE MOST excited they will ever be about the deal. The longer you leave it, the more their excitement levels go down. This lack of excitement is what slows deals down.
Striking while the iron is hot is easy when you have everything in place. Having a template that is 80-90% complete along with a system that allows you just to focus on the client specifics will save you hours or in some case days. Using the Better Proposals system means:
No more text formatting
No need to worry about making things fit on a set number of pages
No more re-adjusting page numbers
No fiddling with the filesize of a PDF
It's the smart way to create a proposal.
4. Make it easy for them to say yes
Understand that when you're sending a proposal to a potential client, they are looking to you for guidance. They want you to tell them what's best for them and what to do to fix whatever problem they're having.
The number of proposal templates out there that don't even contain a section explaining to the potential client what the next steps are is crazy. They're mentally ready to go ahead, now you need to get them over the line quickly.
You do it by explaining the next steps, then giving them a dead simple way of approving the proposal. Any proposal you send through Better Proposals has the option for digital signatures on it. This means all your client needs to do is type their name and hit "Approve".
Contents of the template itself:
Cover
Introduction
Your New Website
Process and Timescales
Case Study
Investment
Guarantee
Let's Get Started
Terms and Conditions
Sound good?
Like the sound of sending your proposals the better way? You can preview the template by clicking the green button below and send this proposal to your client completely free. Don't forget that this is just 1 of many web design templates and there are 40+ more in the Template Marketplace. Sign up and take a look at the rest of them.
Send this proposal completely free to your client and when you hear their reaction you'll never want to send another proposal any other way again.
---